Why Become a Partner?
CanHealth's educational products are accessible on any device, any place, and at any time.
With your Partnership with CanHealth International you will:
Add value to your health education system with standardized North American curricula.
Receive high standard peer-reviewed material.
Enjoy state of the art technology on CanHealth's interactive online learning platform.
Stimulate learners with student-centered curricula.
Help standardize knowledge amongst your health professional teams.
Become part of a global community of health educators, researchers, and health professionals.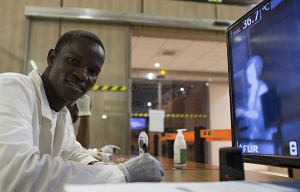 CanHealth International provides partners with:
An containing value-added, high standard educational material that is organized and delivered with state of the art technology.
Access to specific North American standard, accredited multi-disciplinary courses for inter-professional education that supplement the existing curriculum of the subscriber organization.
Direct high-level consultations to your organization.
CanHealth Partners Have the Opportunity to Join:
the CanHealth International Curriculum Development Team
a Global Community of Health Education Researchers
CanHealth invites subscribing organizations to become part of the CanHealth Curriculum Development team. We want you to share your knowledge and experience with CanHealth to develop accredited curriculum that is tailor-made to your organization's health education needs.
We also invite partners to participate in the CanHealth Research Division (currently in development). Join an international roster of talented multidisciplinary researchers with outstanding ideas and projects.
Click here to learn how to enroll as a CanHealth Partner and to learn about our pricing structure.